It's a great scape-goat when you don't actually know what's wrong with your baby but don't want to admit it to anyone. The symptoms are both varied and vague, so no one will question you.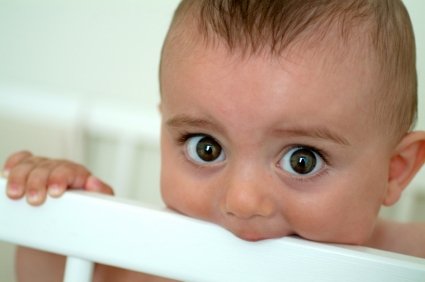 Runny nose?
Teething.
Fever?
Teething.
Crying that can't be consoled?
Teething.
Not sleeping through the night?
Teething
Biting other babies?
Teething.
Low score on the ACT?
Teething.
It's so great. And a lot of the time, it's actually the truth.
Question for you: Have you ever used this Mama technique? Be honest.
Bonus question for you: Do you own fashion teething jewelry? You know, the necklaces and bracelets that look like your own jewelry but are actually made for your tot to teeth on? Be honest.